If you are looking for a dental clinic in Markham, then yes you are at the right place. Upper Markham Smiles is a modern dental clinic, specialized in advanced diagnostics and treatment of dental and oral disorders.
We offer comprehensive services from all fields of dentistry. In addition to high-end dental equipment, all services are provided in a comfortable environment.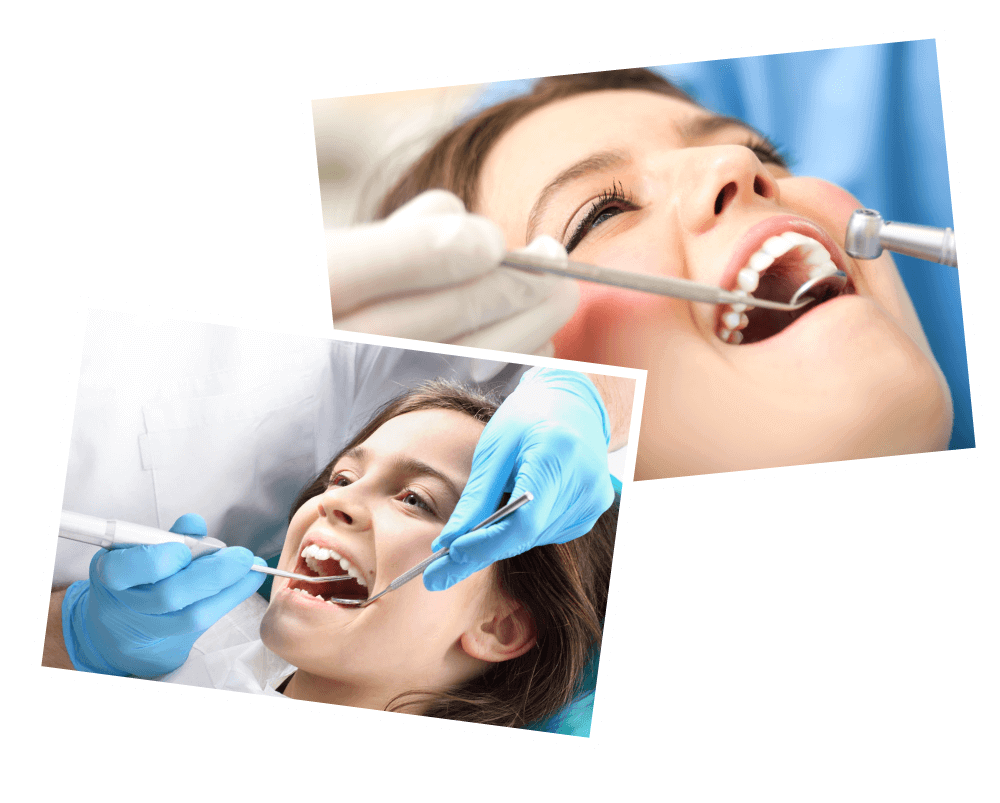 Upper Markham Smiles Services
What Treatment Do You Need?
Caring and professional dental care in a relaxed and comfortable environment


Dental implants replace the missing tooth with titanium post surgically inserted into the jawbone of the missing tooth.


Tooth Whitening is an effective way to lighten the teeth color without removing the surface.


The practice of general dentistry offers the services associated with the maintenance of teeth health, ensuring oral health.


Cosmetic Dentistry treatment focuses on enhancing the teeth' appearance giving you a perfect smile.


Dental Veneers, also called porcelain veneers or dental porcelain laminates, are teeth shells helping people to improve their appearance


Invisalign Braces
Invisalign Braces are orthodontics meant to straighten teeth without the use of regular metal braces.
I would like to express my utmost gratitude to you for being such an amazing dentist and looking after my teeth during these five years. You have been one of the best dentists I have known and I am grateful that our paths crossed. I will never forget your warm smile and your gentleness.
Best advice, great services, best counselling and complete satisfaction with the treatment. This is my first ever dental visit and I am highly impressed. The doctors are so friendly. Happy to visit Upper Markham Smiles. Thank You, Dr. Jag.
Professional, affordable, honest and great service. The staff is great and friendly. It's hard to find a professional you can trust and I trust them completely. I would highly recommend it.
Recommend the office, Dr. jag is good, I got my Invisalign braces done from them, really love the improvement I got, thank you, great team. If You Searching Markham Family dentist then Upper Markham Smiles is best for you.
I just had a cleaning done and the dentist was incredibly knowledgeable, patient, and competent. I have had very bad experiences with previous dentists but I felt comfortable and welcome here. The dental hygienist and secretary were helpful and friendly. I'd recommend this location. It's also easy on the wallet
For your greater convenience we offer you to select the most suitable time for visiting our clinic. Just fill in our Booking Appointment form and our representative will contact you with the details. Even, you can contact us through our social media handle (Facebook).
UPPER MARKHAM SMILE DENTIST
9418 Markham Rd Unit C1 ON Ontario, markham L6E 0N1
MON      10:00 AM – 7:00 PM
---
TUE        Closed
---
WED      10:00 AM – 7:00 PM
---
THU      10:00 AM – 7:00 PM
---
FRI        10:00 AM – 7:00 PM
---
SAT       10:00 AM – 4:00 PM
---